ANCIENT KIPURA AND MY MODERN NJIA UHURU PART 2: HOW KIPURA BECAME NJIA UHURU KIPURA
BAMBA THE WARRIOR PROVINCE OF THE KINGDOM OF KONGO THAT LIKELY CREATED OR POPULARIZED KIPURA
PLEASE VISIT MY WEBSITE AND BUY STUFF TO SUPPORT US
:
ATACX GYM STREET WARRIOR CAPOEIRA WEBSITE
THIS IS THE LINK TO PART 1 OF THIS BLOG:http://atacxgymcapoeira.blogspot.com/2017/01/ancient-kipura-and-my-modern-njia-uhuru.html?m=1
Okay. The purpose of this blog? Is to review lots of information that isn't properly viewed from the big picture [ macroperspective, panoramic, "kuona kila kitu kutoka juu"..."see everything from above" ] to the tiny focused view [ microperspective "umakini mtazamo"..."focused outlook" ] in order to reach and understand the encompassing truth [ "inrymmer ukweli"]. That means we are going to walk the real and proven scientific history via Timeline from The Kingdom of Kongo to the Americas.
I could also prove. Easily. How Kipura and Montu came to Southeast Asia. How the Afrikan arts not only spawned the Southeast Asian arts...THEY ARE STILL THE ARTS THAT SOUTHEAST ASIANS CLAIM IS THEIRS TODAY. I mean, I COULD unveil the origin history, legends and documentation proving that Silat and Muay Boran and literally everything in Southeast Asia, the Orient, and allat are actually Afrikan arts. Self defense systems that are Afrikan rooted, advanced already by Afrikan genius, and further refined by the amazing contributions of the subsequently mixed but predominantly still Afrikan Southeast Asian community of today.
I COULD do that; but I won't do that to you today. I will save that for another time.

Today, I show again...and for the last time...specifically My Family's Njia Uhjuru Kipura came to be.



First? As many scholars like the outstanding Dr. John Henrik Clarke
PROVES IN ONE OF HIS MANY WORKS [ PLEASE CLICK HERE ]
, The Kingdom of Kongo at one time was divided into six different provinces; the better and easier to administer its vastness [ a size approaching 2000 miles ]. More intimidatingly, the province of Bamba was routinely able to summon 400,000 trained fighting warriors to the field of battle at any time. Bamba was the height of strict authority, militaristic prowess and discipline in the region, and nobody...including the Arabs and Europeans...wanted any form of conflict with them.
Bamba is also the birthplace of the system of Kipura as I explained it in PART 1 of this blog series, or it is at least the center of the great need to further refine Kipura [ and later, its brother, son or daughter art of Libanda; various sources still are researching to finalize this point ]. Some sources disagree as to whether Kipura itself was born in Bamba or further refined and popularized by Bamba and its wide roving militaristic armies and amazing agile, fluid prowess...but all available data seems to confirm that the warriors of Bamba did indeed use the system of Kipura [ a system of an incredible array and arsenal of specific kinds of agile attacks, dodging, weapon use, innovative combat in every form including what is now called "submission holds" and "wrist locks" and "wrist and neck torques" and "neck wrestling", full body throws sweeps tackles trips and wrestling, head butting, acrobatics, etc. which is heavily rooted in spiritual knowledge and practices of Kongo ].
We know this for two very simple reasons, when comparing the data of the various fighting systems and their distinctive movements, the culture and context of the time.

FIRST SET OF PROOFS OF KIPURA

In order for a Kingdom to exist? A number of smaller States and entities must be unified under a single centralized government. This unification is achieved by alliances ( which come into being via many paths ) and war. War is carried out by armies already trained in the arts of individual and group warfare.
Since The Kingdom of Kongo itself is older than all of the fighting arts of its vassal states, and the word Kipura/Kipula in its cultural context is both older than the Kingdom of Kongo ( meaning it originated in the Kongo BEFORE the KINGDOM of Kongo was created; back when the country was a polyglot of independent villages, cities and States ) and the word "Kipura/Kipula" describes humans fighting like fighting roosters, zebras, etc...we know that THE KNOWLEDGE AND PRACTICE OF KIPURA IS CORRESPONDINGLY OLDER THAN THE ROOT OF THE FIGHTING ARTS OF VASSAL STATES LIKE THE ENGOLO/"CAPOEIRA DE ANGOLA" OF THE KINGDOM OF NDONGO AKA "ANGOLA". There are those who disagree that The Kingdom of Ndongo, etc. and all the Kingdoms of the Mbundu people ( the entirety and more of the land/country miscaled " Angola " by the Portuguese, due to their idiotic, arrogant and racist mispronounciation, misapplication and misunderstanding of the Mbundu term "ngolo" ) hail from Kongo. To them I present the fact that the foundation story of The Kingdom of Ndongo ( Angola) as told by the Mbundu themselves specifically says that their first Ngolo...Kiluanje/Nene...hails from Kongo and was the cousin of the Royal Family; or at least an important ethnic leader there. Click here for proof: https://www.britannica.com/place/Ndongo-historical-kingdom-Africa
Let that sink in. Pause a moment, and reflect. Since vassal states like The Kingdom of Ndongo ( Angola ) and BaKongo were founded AFTER the creation of The Kingdom of Kongo....by former citizens of The Kingdom of Kongo? Then Kipura is not only older than these vassal states, Kipura is older than the subcategories and cognates of Kipura...like Engolo or Kandeka...that these vassal states practice. Which means, purely by using The Timeline and the process of elimination, Kipura is proven to be the source and wellspring of these other arts.
Furthermore? There are Kipura/"capoeira" songs created by old Mestres in Brasil that sing:
"..It [ Kipura/Capoeira ] left Kongo for Angola, and came to Brasil..."
Put another way? The existence of The Kingdom of Ndongo is the proof of existence of The Kingdom of Kongo from which it sprang, in the same way that the existence of a tree trunk is the proof of the roots and soil from whih it sprang, and without which it could not exist. And the existence of Engolo and other arts like the foot and head fighting arts of Ghana are the proof of the existence of the elder Kipura from which these and many West and Central Afrikan arts of self defense and the spirit sprang.
THE SECOND SET OF PROOFS OF KIPURA
The word "Kipura/Kipula" primarily refers to Kongo warriors trained in fluid effective aesthetic combat resembling the movements of fighting roosters, and zebras. But it includes warriors whose movements emulate the leopards, the deadly Kongo serpent, the various simians of Kongo, and even the gazelles of the Sahel which crosses Congo/Kongo ( gazelles can be very deadly by deploying their lightning fast and hard hooves to strike in sharp, extended boxing like combinations ). All of the weapons ,hand to hand, wrestling, foot fighting, etc. techniques of West and Central Afrika ber a fluid agile component that is quite aesthetic and mesmerizing to the eye. This deliberate cultivation of movement and skill and stratagem and tactic left a distinct and recognizable imprint; a clear movement style. That movement style became systematized ,and in turn gave rise to whole subarts that exploited the many magnificent options that the movement style, its attack defense counterattack, level changing, and movement chaining supremacy, its incredible intelligence and emphasis on innovation, and its simultaneously seamless and synergistic combination of Kongo spiritual practices incarnated into the physical for spiritual and practical and social purposes swiftly made it the supreme ideal for embodiment of, transmission and preservation of all the cultural values of The Kingdom of Kongo at the time.
All available data points to the ineluctable conclusion that all of the above, taken in the aggregate as well as when focused specifically on the movement aspects, became known as KIPURA.
THE FUSION OF THE COMBATIVE AND SPIRITUAL ASPECTS OF THIS APPROACH WASN'T JUST LIMITED TO ENGOLO OR BRAZIL, BUT INSTEAD SPREAD TO WHERESOEVER WESTERN AND CENTRAL AFRIKANS EXISTED. CLICK THIS LINK TO READ YET ANOTHER OF A SERIES OF SCHOLARLY WORKS PROVING THIS BEYOND DISPUTE.
The great linguistic and spiritual aspect of the above was again brought to light by the great Dr. Fu-Kiau because..as Dr. K. K. Bunseki Fu-Kiau points out...the quick thinking, on the spot innovating, weapon and grappling and striking oriented, agile, speedy, quick and dextrous, elusive, attacking, acrobatic combat style of the SYSTEM of Kipura is commonplace to the cultures of all of West and Central Afrika. Furthermore, surveying the known history of the Western and Central Afrikan regions supports the notion that the word Kipura itself rose to prominence among the people of Kongo just before or during the time of the rise of the movement and spiritual system associated with Bamba and Kipura [ again, various sources place the time and events differently; because European invasion caused such havoc on the old records and also specifically targeted the old keepers of oral tradition in order to destroy as much history as possible? We may not know the exact information without any form of doubt regarding exat names, dates, specific events, etc of the rise of Kipura the system and its cognates like Libanda, Bassula, Engolo, Batuque, etc. However, the overwhelming preponderance of current data makes such a conclusion at least reasonable, if not inevitable ].
We know from the Portuguese...who first encountered the mighty Kingdom of Kongo circa 1400...that Kipura was already in use at that time. The Portuguese learned the hard way about Kipura because these same Portuguese tried to enslave us on sight, only to be met with counterattacks betraying moderate to high proficiency in the art of Kipura...battering the eould be slavers until they were knocked out or killed ( depending on the severity of Portuguese transgression ). We know the art to be Kipura, because the European response to such lightning innovating agile dexterous movements followed the same lines of astonishment ,the same sentiment of "I can't believe my own eyes"...regardless of the nationality of said Europeans. Walking backwards from more established accounts and documentation of Kipura warrior agility after a century or more of interaction between Portugal, England, the Dutch and Afrika, we recognize the responses of the first Europeans exposed to [ and beaten down by ] Kipura was substantially the same as latter generations of Europeans. They were amazed by and with the agile elusive attacking cunning of Kipura. Since most Europeans couldn't speak Kikongo, they created their own terms for what they saw.
The amazing agility innovation speed dexterousness etc. of Kipura they would miscall "sanguar". According to the British historian Thornton, the first hand accounts of the Italian Priest Cavazzi, and the later scientific studies of modern scholars like Matthias Assuncao Rohrig [ himself a practitioner of "capoeira de angola" ], not only were highly functional self defense and fighting drills evolved to mock combats displaying the high degree of dexterity and bodily skills of a much more combative nature than what we see now in modern "rodas" the NORM in The Kingdom of Kongo and its vassal states The Kingdoms of Ndongo [ Angola ] , Soyo, etc...their weapons skills were second to none. Throwing and hand held knives. Arrow and spear work. Sword, scimitar, and other blade work. Had no peer.
Furthermore, Thornton draws attention specifically to the eyewitness accounts of soldiers of war battling the warriors of Kongo and Ndongo and most specifically the quoted account of the Italian Cavazzi, who is the first to use the word "sanguar" on a written document. Cavazzi says: "...all their [ the Kipura warriors of Ndongo and Kongo ] defense consists of 'Sanguar', which is to leap side to side with a thousand twists and with such agility that they can dodge spears and arrows."
CLICK HERE TO READ THE SCIENTIFIC PROOF
Other Europeans have given direct testimony that this same agility provided the warriors of Kipura an uncanny ability to launch and counter attacks while eluding same from opponents. Including eluding close range sword strikes, fist and body blows, tackles, and even on various occasions the first rounds from firearms.
Why is this important? Because these same warriors. And these same skills. Were exported by slavery [ centuries later ] to The Americas. Not just Brazil. ALL of the Americas. North, Central and South America. Facing drastically different forms of slavery in the continents of the North, Central and South Americas which were further compounded by national and local flavors specific to that nation's particular favored form of horrible slavery, the clever Afrikans further tailored and modified their fighting, spiritual, cultural, and language systems in order to not just survive but overcome slavery in each and every region they experienced it.
Make NO mistake: slavery ended not due to some sudden imperative moral revelation on the part of the slavers. Slavery ended because Afrkans killed enough slavers to end slavery. Period.

Therefore. The myth that "Capoeira" is a BRAZILIAN art that evolved in Brazil is yet another racist and nationalist lie told by racists and nationalists who uphold their particular agendas and egos over the solemn responsibility of seeking proving preserving and transmitting the truth as fully and unflinchingly as possible to the human race at large. Happily for you? I am here to stomp that lie into the grave that it deserves.
"Capoeira" as a word didn't even exist on any document until 1712. 412 years after the Portuguese met and were soundly defeated by their first taste of Kipura via the Kongo. 712 years after the War Precinct of Bamba already began evolving Kipura into a formidable system.
In Brazil? Kipura became "capoeira". In Paraguay? Afrikan slaves were from Nigeria and Angola, literally bringing the same skill sets to that country circa 1556. This was further amplified by the arrival of some 250 or so Kenyans, specifically the Kamba spear bearing warriors who were both men and women of great skill. They came with the General Artigas when General Artigas was ousted from Uruguay [ read your history, people...you will really see the large currents of history by reading ALL THE HISTORY OF GIVEN AREAS. This is ESPECIALLY VITAL WHEN TRACING QUESTIONS VITAL TO AFRIKAN HISTORY AND OUR FIGHTING ARTS, AS THIS INFORMATION IS LARGELY IGNORED OR DESTROYED OR BOTH BY THE HOSTILE SYSTEM OF SLAVERY AND ITS DESCENDANTS
CLICK THIS LINK FOR DETAILS
] and added their skills, language and culture to the melting pot.
Another absolutely essential detail is a point I brought up in a previous blog, but must reiterate here: the fluid agile movements of West and Central Afrika spread easily as far as Somalia and beyond. They are the central focus of the movements and legendarily lethal skills of warriors whom the Europeans called "whirling dervishes". The Afrikan Whirling Dervishes of Somalia are the source and inspiration for the internationally renowned much lauded and brilliantly written video anime and movie franchise known as ASSASSIN'S CREED. The clothing, weaponry, fighting style and everything is lifted directly from us and our skills.
Take the Somalian Whirling Dervish, his traditional weapons and clothing:
Somali War and Throwing Knives
East Afrikan straight swords
Add in our hip hop hoodies, like this one from Sean John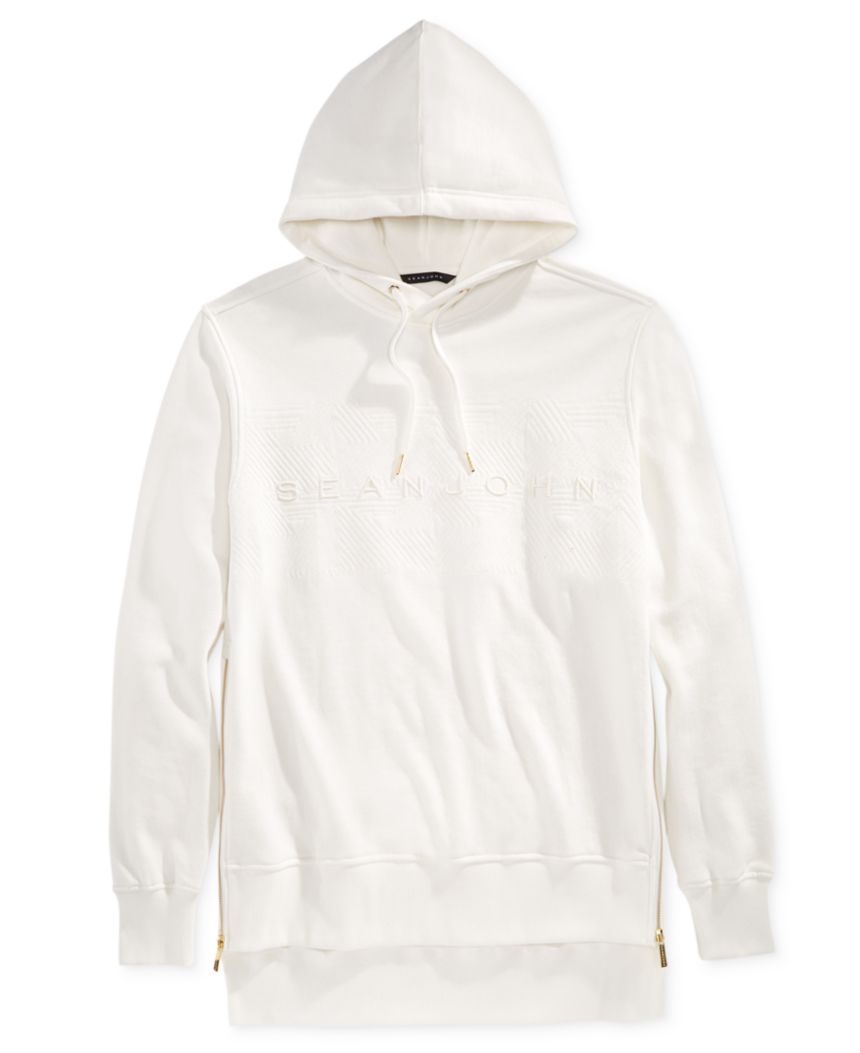 Include the Parkour running, WHICH WE INVENTED [ SEE THE LINK TO THE VIDEO UNDER THE PICTURE BELOW ]
Remove the Black people until you grudgingly add them in as second fiddle to the White folks who coopted our style, culture, etc. and are the stars in the video, anime and movie? And you get Assassin's Creed:
Had to throw that in there. Anyway, back to the main points.
What the Brazilians won't tell you about the War they started with Paraguay? Is that Paraguay was a tiny country the Brazilians greatly outnumbered. AND. MANY AFRIKANS REFUSED TO FIGHT THEM NOT ONLY BECAUSE WE WOULDN'T HELP THE BRAZILIAN SLAVEMASTERS FOR ANY REASON, BUT ALSO BECAUSE THE PARAGUAYANS ENSLAVED OUR COUSINS AND OTHER FAMILY MEMBERS WHO ALSO WERE TRAINED IN KIPURA. Remember. Most of the slaves of Paraguay were from Nigeria, Angola and Kongo via Angola. Tragically, most of the Afrikan slaves who went to war for Paraguay on the promise of freedom...being heavily outnumbered and vastly outgunned by The Triple Alliance aimed against them, of which Brazil was the anchor...perished in war. Or used the war as an opportunity to escape, and never be heard from again. In Paraguay? We see the evidence of half of the ethnic groups wreaking such havoc in Brazil and Paraguay WERE ALREADY PRACTICING FOR CENTURIES THE ART OF KIPURA BOTH IN AFRIKA AND IN THE AMERICAS BEFORE THE WORD "CAPOEIRA" WAS EVER CREATED.
In Martinique the style of Kipura became Ladja and its offshoots.
IT IS IMPORTANT TO NOTE THAT THIS SAME FIGHTING SYSTEM SPAWNED BOTH LE METODE NATURELLE AND PARKOUR, AS HISTORY PROVES. [ CLICK THIS LINK TO WATCH MY VIDEO PROVING THIS TO BE TRUE ]
In places like Colombia? Kipura became the anchor art of the Grimistas, and evolved to accent more blade and stick combat. In Cuba, Kipura became Mani. In the Bajan Island, it became Stick Lickin. In Haiti? It was the anchor for their entire army, and it is the reason that The Haitian Revolution was successful.
Once again I must stress over and over again: the skill sets of each of these tailored expressions of Kipura. The skill set of Ladja, Stick Lickin, Espada y Garrote [ Sword and Garroting Rope in places like Paraguay ], the skill set of the Afrikan warriors of Suriname led by many brilliant brave and mighty Afrikan leaders including the deadly and capable Boni of the Akulus [
AGAIN, READ A BOOK...AND CLICK HERE FOR A QUICK LOOK AT BONI AND THE ALUKUS
, ]. Suriname was and is the physical neighbor of Brasil, and Boni used skills directly comparable to the skills of ARrikan warriors of Kongo and its vassal states at the time of his ascension. In other words, his and the other Afrikan warrior leaders of Suriname had skills which was essentially the same Kipura in Brazil; BECAUSE THEY CAME FROM THE SAME PLACE [ KONGO-ANGOLA-WEST AND CENTRAL AFRIKAN REGION ] AND THEIR PEOPLE LEARNED THE ART WHEN THEY LIVED IN AFRIKA[ again...go read a book ].
Notice how these skills, these warriors, this time period are all traced to Western and Central Afrika. Which means the Kongo. And Kipura. Therefore it is no stretch at all to note, and every available scrap of historical data in the macro and oftentimes in the microperspective supports the fact that all of these skills and arts are ALL TAILORED EXPRESSIONS OF KIPURA, ALTERED TO SPECIFICALLY BE MORE EFFECTIVE FOR A SPECIFIC SLAVE HOLDING COUNTRY, POPULATION, AND TIME PERIOD. THEREFORE, IT IS STILL AFRIKAN KIPURA.
In precisely the same sense that Taekwondo in America is still both Taekwondo AND Korean, Kipura in the Americas is still both Kipura AND Afrikan. In precisely the same way that English boxing didn't stop becoming boxing or English in America...until another set of Engolo Kipura warriors changed all of that [ go read
GO READ THE WORKS OF LUKE G. WILLIAMS AND T.J. DESCH-OBI ON FIGHTERS LIKE BILL RICHMOND. YOU CAN START BY CLICKING HERE ]
.
In North America? Kipura spread across significant sections of the USA as time passed. But most especially Kipura spread across large sectons of the USA via the incredible exploits of
JOHN HORSE, WHO LED HIS AFRIKANS [ MISCALLED "BLACK SEMINOLES" ] WHO WERE WELL VERSED IN WAR AND EVINCED EVERY WILE AND TRAIT OF KIPURA, STORMED FROM FLORIDA TO TEXAS TO MEXICO. DEFEATING THE LOCAL STATE AND NATIONAL ARMIES OF EACH STATE AND COUNTY ALONG THE WAY. THEY BECAME THE FIRST TO ENGAGE IN LARGE SCALE WARFARE AGAINST THE UNITED STATES AND WIN THEIR FREEDOM VIA WARFARE AND GENIUS. THE SECOND WERE THE GULLAH AND GEECHEE, TO WHOM THEY ARE RELATED.
Many of John Horse's soldiers were injured and couldn't complete the trek from Florida to Mexico. So many of these warriors, who would eventually become my great gtreat gtreat grandparents, took up residence in a number of states from Florida to Texas. My great great grandparents and grandparents on both sides of my mother and father's family have kin spread through tthat whole area. This is not a unique story I share. Fully a million and more Afrikans in the USA have exactly the same story to share, insofar as their genealogy is concerned.
Part of what DOES make me unique is that I recovered what was lost, and I did something unique with it.
I looked at everything that real history showed that my family and many of your families have done. Instead of falling to the lies of those who wish to divide and conquer us, I saw this whole history not as disparate parts...but instead I saw it for what it absolutely irrefutalbly was. A continuum. A whole. A microperspective, a snapshot, a summarization, a case study of the human saga.
From the war skills preserved in my family from John Horse's uprising to the skills and will my and our ( yours and my ) family showed in some of our ancestors at
IGBO LANDING, WHERE MY AND MANY OF YOUR ANCESTORS WERE WILLING TO FACE DEATH RATHER THAN BE ENSLAVED AND SOME IF NOT MOST DID INDEED BOTH SURVIVE AND ESCAPE WHAT WHITE SLAVERS THOUGHT WAS CERTAIN SUICIDE; CLICK HERE TO READ MORE ]
to the extensive studies of Southeast Asian and Oriental arts which we walked back to its Afrikan roots and combined with our own unique history in our family. I systematized, streamlined, updated, improved upon, made more functional, and expanded upon the material I had to create...yes, you guessed it...NJIA UHURU KIPURA. "Njia Uhuru" means "The Way Of Freedom".
To those of you who did not know world history and your own history until I told you, and you are intelligent enough to accept these scientific facts as I present them to you? I wish to say both you are welcome and thank you. Please go to my website, my friends ,and purchase our products there. Website sales is how I pay the bills and am able to bring you these blogs, videos, feed the homeless in my communities, etc. We would really like and appreciate your help. This is the link:
ATACX GYM STREET WARRIOR WEBSITE
To my irrational detractors who still find themselves unable to accept the truths of history and the invincible facts and conclusions and premises I put forth to you today, I say: Okay. You have every right to assert and even perpetuate your denial. You simply have no rational valid truthful scientific facts to stand on, while you do so. I could not wish a more damning fate on you...and would not wish even this fate on you, if I could.