PLEASE SHARE AND COMMENT: I PREDICTED IT: HOLLY HOLM VS MIESHA TATE@UFC 197!! BUT THE REAL FIGHT IS...
Didn't I guarantee you that there's no way that Ronda could would or should be ready to go by UFC 200, and Dana and the UFC were doing that mess just to capitolize as much as possible on the post-Ronda media interest. They were going to build Holly Holm up as much as possible so this here fight [ click anywhere on the words of this opening paragraph ] could have more media attention.
Okay. there's not much dram in this fight. Holly is going to win. Stop Miesha in 3. No more than 4.
Most of us already know this. Miesha isn't good enough anywhere to beat Holly. But this fight keeps Miesha relevant, greatly helps her bank account, and she truly deserves every cent she gets.
But the truth is? This fight shouldn't happen. Why? Because the real truth is that the whole AUTHENTIC weight class issue should stop this fight and make more...and better...fights available.
Look at this pic. Both Holly and Cyborg are way too big to fight Miesha "Cupcake" Tate. I nthis pic, the size of Cyuborg and Holm don't appear to be obvious, although you can see that Holm is taller than both women. She has to scoot her butt back and lean forward...thus reducing her height...to appear to be about the same height as the other two girls in the pic with her.
But to really begin to see the actual size difference between the two ladies? Look at this pic of Cyborg and Miesha.
Cyborg is WAY TALLER AND BIGGER than Miesha. And Holly is taller than Cyborg, and about the same weight and size.
Cyborg walks around at 175 lbs.
That girl Cyborg is nearly 25 pounds heavier than me. Holly Holm is taller than Cyborg, but slightly less buff. Which means that Holly is still buff as hell, and about the same weight as Cyborg is. Look at the arms on this girl.
She got GUNS, son. So Holm is about 175 walking around, too.
You hear me? Those girls walk around at the same size that B.Hop,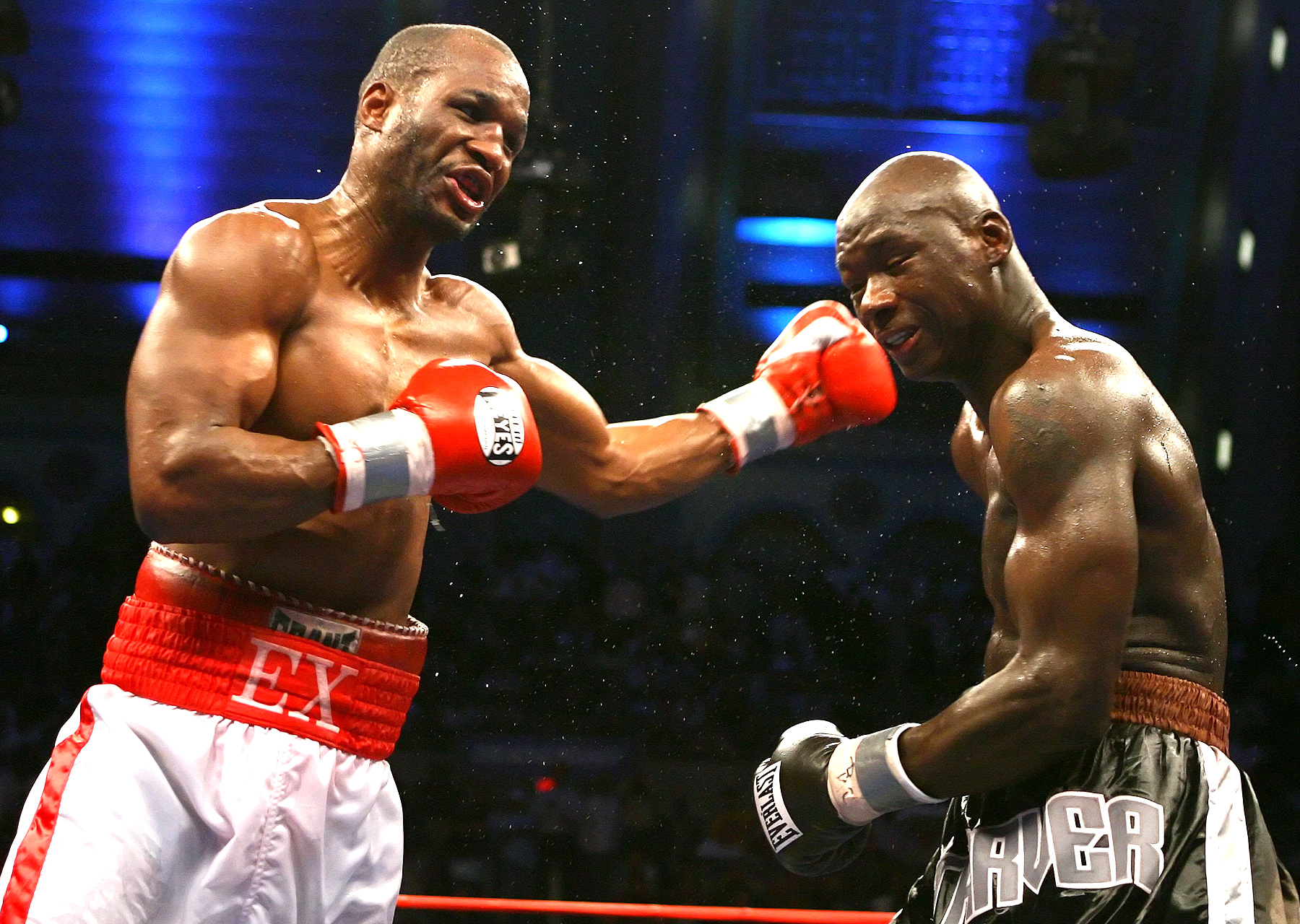 Kovalev
and Roy Jones Jr. in his prime used to fight at.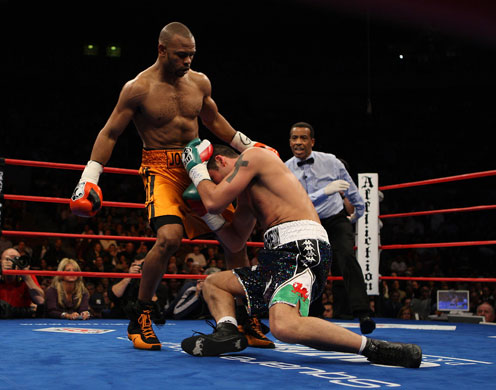 Should Miesha Tate be figghting women the size of Roy Jones Jr. and Kovalev? You don't think so? Me neither.
That's where real weight classes and real weight class enforcement comes in. And thats where better fights and mroe champions and more appeal and attraction to more women and men worldwide comes in
Real talk? Miesh Tate is the 145 lbs. champ. That's her size and she beats most girls her size. Rona? She's about 155 lbs and should be champ there. Cyborg and Holly should be squaring off for the 165 lb. strap. Like at Joanna Jerdzejczyk. She is much healthier and fuller in appearance when she's at her natural 125-130 lbs. here:
Than she is when she cuts weight and weighs in at 106-115 lbs Strawweight division:
Joanna weighing 130 lbs...Cupcake weight 145...they meet at 137.5 for a Superfight. See how REAL weight classes work out with incredible pairings the likes of which we wouldn't've normally thought of? Ronda Rousey...undisputed 155 lb. champ...would find herself fighting the major talents that are out there that could challenge her, when they're induced to scrap at 155 lbs.
Like 154 pound Judo Olympian and champion Yuri Alvear from Cuba's powerhouse Olympic team.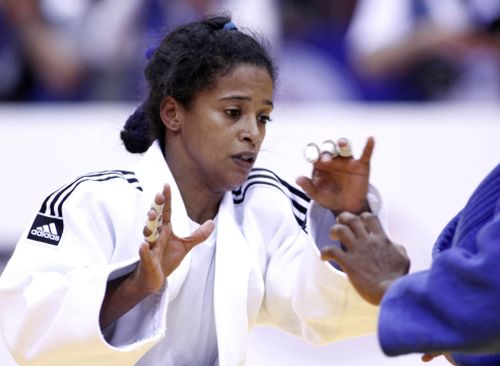 And other devastating Olympians like Hwang of Korea, the Olympic champ...
...have plenty of what it takes to face and dethrone someone as formidable as Ronda is [ and let's not forget that Ronda would be even MORE formidable if she's allowed to maintain her natural weight and NOT cut to 135lbs. for a fight ].
And there are plenty of kickboxing champs like Joanna Jedzerdzcyk and Dimitroula above who might be enticed into the more lucrative MMA ring and/or octagon.
So yeah Holm and Tate will not be a good fight but it will be a dominating display wherein Holm will clinically dissect the gutsy, overmatched, undersized Miesha "Cupcake" Tate because fighters the size of Roy Jones Jr. should be able to beat fighters the size of Floyd Mayweather Jr...when the smaller fighter is tailor made to be exploited by the many weapons in the larger fighter's superior arsenal.
But who wouldn't rather see Holm vs Cyborg and Tate vs Joanna Champion? Who wouldn't rather see Ronda vs a plethora of real challenges from real Olympians her own size? Who wouldn't rather see the entire sport be galvanized by incredible matches better matches longer careers and basically better everything for longer...just because athletes have to fight their own weight class and NOT cheat by using drugs? And the above scenario would go TEN TIMES for the men. The men's division of MMA...not just UFC, but all MMA...would explode. And the women's division would be not far behind.
I'd be down with that. Who else wants the same kind of thing?